Enjoy a fabulous cruise from one of these three renowned companies at a bargain price!  Our giant sale runs from the 12th to the 18th of February, lasting only ONE WEEK;  this is not one to miss and it won't be extended, so make sure you mark it in your calendar!
Mega Cruise Sale – For One Week Only
Enjoy a cut-price cruise around the pacific, or how about exploring New Zealand or Bangkok?
Enjoy one of many P&O, Princess and Carnival cruises, all on sale!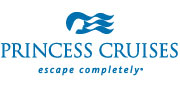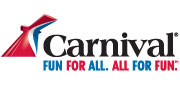 Remember: It's the price that's cut, not the quality.  You will still be able to enjoy the same brilliant service and packed itineraries, as usual!   There's plenty of impressive offers to choose from too, from 7 − 20 night stays and more.
After a last-minute Valentine's gift to a loved one?
If you've not managed to sort out a Valentine's gift for your significant other, why not treat them to one of these fantastic deals?  As this offer runs from the 12th to the 18th of February, you have plenty of time to buy before the 14th.
Tip:  Why not book one of these cruise deals for your Valentine,  print out the booking confirmation, place it inside their card and present it to them on the 14th?  Aww, how romantic!
Images Sourced Via P&O Media Center, Princess Cruises Media Center and Carnival Cruises Media Center. Credits: P&O Cruises, Princess Cruises and Carnival Cruises.