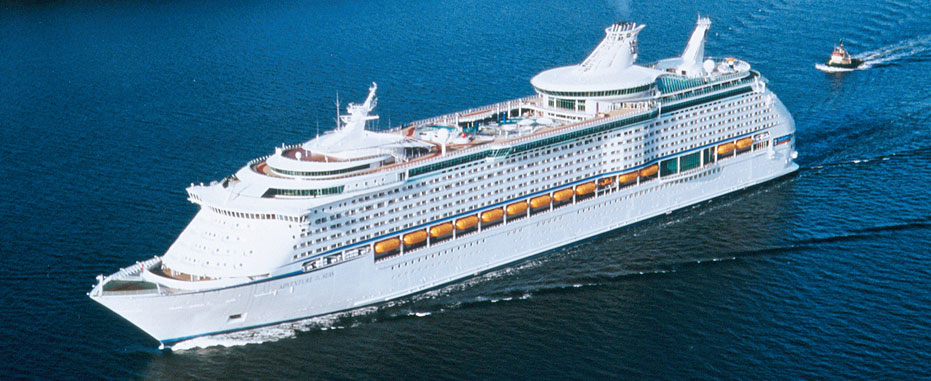 Royal Caribbean will be working a number of changes into its cruise fleets over the next few years. One of the largest cruise destinations that will benefit from those changes is Sydney. Royal's 137, 308 tonne cruise ship Explorer of the Seas will soon depart from her current home port in Cape Liberty, New York. She will set out on an around the world adventure before settling into her permanent new home in Sydney on November 28, 2015.
Explorer is no ordinary cruise ship. She's a behemoth, with space for 3,800 guests on board. She features plentiful amenities and leisure areas that encourage passengers to reconnect with their fun-loving side. Entertaining on-board activities include an ice skating rink, rock climbing wall, jogging path, basketball court, minigolf course, and inline skating track. There are even 10 pools and whirlpools on board. These features make her an ideal cruiser for the younger generation of passengers.
Her popular Royal Promenade is donned with cafes, shops, and bars. Guests can walk or jog along the length of the ship, enjoying the fresh breeze. She even has a wedding chapel on board for passengers who feel inspired to indulge in the romantic atmosphere of the sea.
Australia's Booming Cruise Season 2015-2016
Australia is quickly becoming an ideal cruising destination. Last year, 260 passenger ships visited Sydney Harbour in the summer season alone. Australians took nearly 700,000 cruise trips in 2012-2013. It's no wonder Royal Caribbean has decided to relocate one of her finest ships to this region.
The 2016-2017 sailing season in Australia is expected to reach 1 million cruise trips. Tickets go on sale more than a year in advance so passengers have ample time to reserve their seats and prepare for their trip. With the addition of popular new megaliners like Explorer, passengers are encouraged to book even earlier for the 2015-2016 Australian cruise season. Tickets go on sale in late April 2014.
Royal Caribbean has a history of innovative new cruise experiences. Since 1968, Royal has pushed the boundaries of cruising. Gone are the cruise days of awkward formal dinners with reserved seating for passengers. On huge megaliners like Explorer of the Seas, passengers can spend their relaxation time exactly as they wish.
Cruise 1st is wholly owned by Royal Caribbean Cruises Ltd, offering excellent customer service and huge discounts on Royal Caribbean's most popular cruises. Explorer's upcoming itineraries will be featured this month as she prepares for her 2015 season Down Under.
Multi-Million Revamp: The Royal Advantage
Before Explorer of the Seas permanently relocates to Sydney, she will undergo extensive renovations. Explorer first set sail in 2000 and has been providing passengers with more than a decade of relaxing, stimulating cruise experiences.
She's scheduled to undergo a multi-million dollar revamp. In addition to upgrading the hull, it will add many innovative and leisurely features. These features include a 3D movie theatre, FlowRider surf simulator, and new restaurants. They have been well-received on Royal Caribbean's other cruise ships.
Together with sister ships Radiance of the Seas and Voyager of the Seas, Explorer will take over the Sydney Harbour. Investments of more than $200 million will make these three ships the biggest, most modern, and most stunning cruise ships in Australia. All together, the three can hold up to 10,000 guests and crew.
For the last few years, Explorer of the Seas has sailed around the Caribbean, Bermuda, and Canada. She will spend summer 2015 in Southampton for her first European deployment and then swing over to Singapore for one month. It's her final hurrah before settling in Sydney.
Royal Caribbean Cruise Deals
For more information, please take a moment to see Cruise 1st's Royal Caribbean Cruise Deals.
Royal Caribbean cruises has it all! You can try rock climbing, ice skating and even surfing 60m above sea level. Or simply melt away land-based stress with a spa massage, build a scrapbook of memories or relax by the pool. Happy travels!
Image sourced via Royal Caribbean Cruises Media Center. Credit:Royal Caribbean Cruises.