The serenity, mystique and oriental intrigue of the Far East are something that everyone should experience one in their lifetime. Celebrity Cruises offer passengers a captivating taste of the enchanting region with its incredible 23 Night Fly/Tour/Cruise Asian Adventure.
True to its name, the package includes a diverse program of flights, day tours and of course, cruising. With ports of call scheduled for China, South Korea and Japan as well as an impressive itinerary of shore excursions, the 23 night package is a wonderful opportunity to experience all Asia has to offer while cruising with the world's favourite luxury liner. 
First Stop: China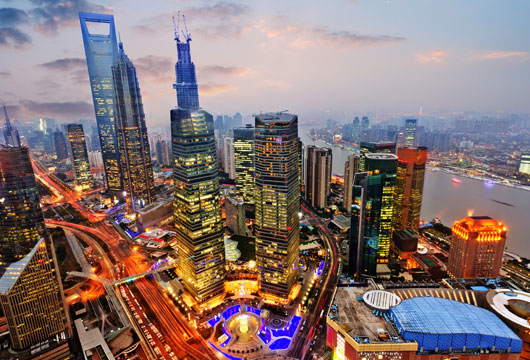 The adventure begins with two nights in Shanghai, China where guests are given the opportunity to visit the beautiful pavilions, towers and terraces of the Yu Yuan Garden, a classic example of Ming Dynasty landscaping. The excursion is followed by a trip to the bustling Chenghuangmiao Bazaar and an evening spent enjoying the Shanghai Acrobatic Show extravaganza.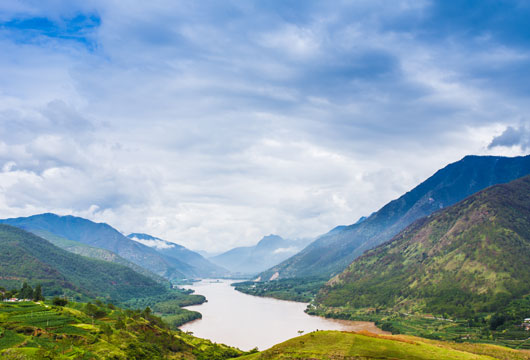 After a jam packed 48 hours of exploring China's most exciting city, guests are flown to Yichang where they are introduced to five star deluxe river vessel, the MV Century Legend Cruise. The following day sees the ship depart on its journey upstream with the traditional Captain's welcome dinner thrown in the evening.  This offers passengers a wonderful opportunity to meet and mingle with fellow cruisers whom they will spend the next few weeks exploring delights of Asia. 
The next few weeks see passengers treated to an enchanting itinerary of captivating destinations, exciting day excursions and spectacular scenery. History buffs will love the day trip to explore the ancient archaeological army of the Terra-cotta Warriors which are celebrated as one of China's most treasured sites. The history rich day concludes with a delectable dumpling banquet followed by a fantastic performance of the Tang Dynasty Show.
Marvel at natural wonders
Other standout Chinese shore excursions include the scenic Lesser Three Gorges, Fengdu's whimsical underground Snow Jade Cave and a visit to Erling Park which offers sweeping bird's eye views over Chongqing City. Animal lovers have the opportunity to visit Chongqing Zoo's beloved Pandas before flying to the ancient city of Xian which served as China's historical capital for 11 dynasties.
Second Stop: Korea
After passengers have had their fill of enchanting China a transfer to the five Star Celebrity Millennium ocean liner will see them sail towards the bustling South Korean metropolis of Incheon Port, Seoul.
Explore the sights of Seoul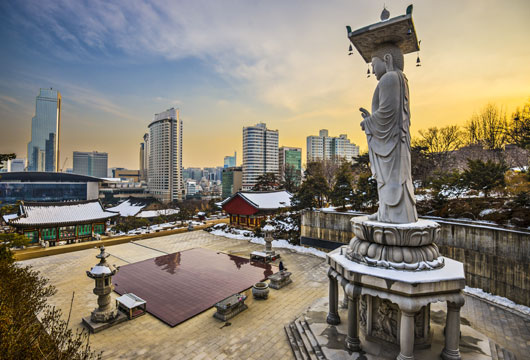 Cruisers both young and old will be swept away by the fascinating city that boasts an eclectic mix of towering skyscrapers, ancient palaces, sacred Buddhist temples and tranquil garden sanctuaries.  From stunning sun sets and relaxing walks on the beach to sport fishing trips and nights spent exploring the lantern strung streets, Seoul offers a range of extraordinary experiences to enthral all tastes and interests.  Active passengers are also given the opportunity to embark on a hike to the top of Bukhan Mountain or Namsan Mountain, which offer amazing panoramic views across downtown Seoul.
Slow down the pace on Juju Island
Following an invigorating dose of urban excitement the Celebrity Millennium sets sail for the tropical paradise of Jeju Island. The palm fringed beaches and crystal clear ocean make it the perfect place to relax and unwind. For those with itchy feet the island also offers a range of activities such as waterfall treks, museums, and cultural festivals while the colourful coral and abundant sea life of Seogwipo is a mecca for scuba divers and snorkelers.
Third Stop: Japan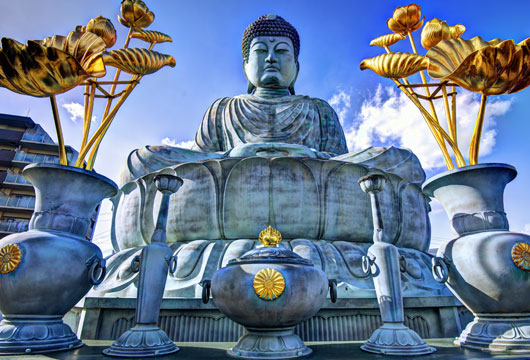 With South Korea suitably explored, the Celebrity Millennium sets its sights on the elevated seaside town of Kobe, renowned as one of Japan's most beautiful cities. Passengers with a taste for new flavours will jump at the chance to visit the world famous Hatsukura Sake Brewery Museum while beef aficionados can have their fill the incredible restaurants that serve up an abundance of the regions famous Kobe beef.
Be awe inspired by the majestic Mt Fuji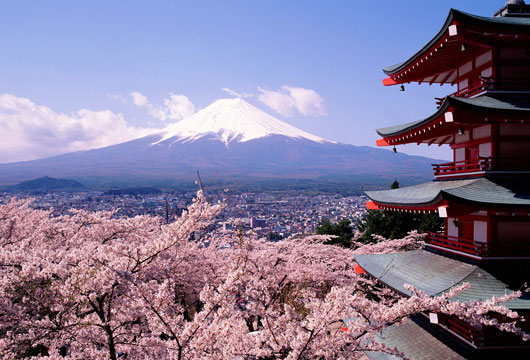 No trip to Japan is complete without a visit to the country's highest mountain, Mount Fuji. Asian Adventure passengers are given the opportunity to visit the picture perfect volcanic formation that is considered a sacred and iconic part of Japanese culture. 
Lose yourself in the dazzling lights of Tokyo
The 23 night Asian Adventure draws to a sensational close in the buzzing metropolis of Tokyo, a city famed for its glowing neon lights and chic shopping opportunities. While there is plenty of atmosphere to be soaked up, travelling just a short distance out of town will give passengers an authentic glimpse into the city's peaceful tree-lined neighbourhoods, tranquil imperial gardens, and serene shrines.
Starting at just AU$5299 per person, the Celebrity Cruises 23 Night Fly/Tour/Cruise Asian Adventure represents incredible value for anyone wanting to immerse themselves in the rich cultural traditions and natural wonders of China, South Korea and Japan. The voyage is an all-encompassing taste of Asian charm, from ancient historical landmarks and magnificent natural wonders to insightful ethnic performances and dazzling city lights.
What better way to experience Asia than with the luxury cruise experts at Celebrity Cruises? For more information on the incredible 23 Night Fly/Tour/Cruise Asian Adventure cruise from Celebrity Cruises, please visit www.cruise1st.com.au/cruises/japan or call 1300 857 345 today. Happy travels!
Image sourced via Asia Cruise News. Credit: www.asiacruisenews.com