1300 857 345
Mon - Fri: 9am - 7pm
Sat - Sun: 9am - 5pm
Loading

Oosterdam Cruise Deals

The ms Oosterdam is the second series of Holland America Line's Vista-class ships and Cruise 1st have negotiated some of the best Oosterdam cruise deals around. The Oosterdam is symbolic of Holland America Line with more than 135-year history of circumnavigating the globe.

The centrepiece of the ms Oosterdam is a magnificent Waterford crystal globe, and the first-time cruisers aboard will quickly recognise the traditional touches that make Holland America cruisers regulars.

Enjoy the lovely flower arrangements, amazing artwork and fabulous antiques onboard. You will be able to "show and tell" your vacation memories to your family and friends through the Digital Workshop powered by Windows. Onboard you can also learn how to share all your digital memories through email, blogging and social networking!


Subscribe to our VIP newsletter by clicking HERE and receive a $50 voucher to redeem on your next booking with us!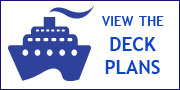 &nbsp&nbsp&nbsp&nbsp&nbsp&nbsp&nbsp&nbsp&nbsp&nbsp&nbsp&nbsp&nbsp&nbsp&nbsp&nbsp&nbsp&nbsp&nbsp&nbsp&nbsp&nbsp&nbsp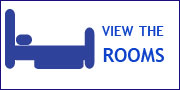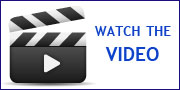 Please see below for some of our cheap Oosterdam deals:
Previous 1 Next
1 pages. Showing items 1 to 18 of 18.
Cruise1st Australia Pty Ltd is an Australian company with a shop front and registered at 15 Blue Street, North Sydney, NSW 2060. A subsidiary of Sunshine Cruise Holidays Limited registered in the UK at Building 2, Aviator Park, Station Road, Addlestone, Surrey, KT8 1RR. We are specialists in cheap cruise deals around the world.